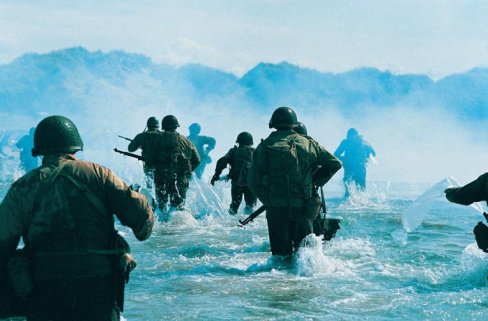 The first week of June included his wedding anniversary and the birth of his first child, but the date which most profoundly affected Dad was D-Day - June 6, 1944.
He wasn't an infantryman. As a supply sergeant in the air corps he wouldn't hit the beach until day three of the invasion, to begin his primary task of leading a salvage squad... Touring allied aircraft crash sites, identifying and removing parts that could be recycled... Ever mindful that from the first moment he hit the beach, the entire time he served in France, he was treading on sacred ground, sanctified by the blood of brothers in arms.
He died without ever revisiting the French Alps he loved, or the scenes of battles depicted on Walter Cronkite's "20th Century" documentary series, many of which he'd acknowledge simply by saying "I was there," but would never discuss in detail with his children, who laid him to rest in the veteran's section of our city cemetery, in the company of other brothers who'd made it home... But would never forget
D-Day
.