Two writers from "
The Exiled
," an English-language alternative newspaper; featuring investigative journalism, satire and radical views, were among the first to recognize the activities of petro-billionaires Charles & David Koch fit an all to familiar pattern to those who publish in Moscow... Russia's post-Communist oligarchs.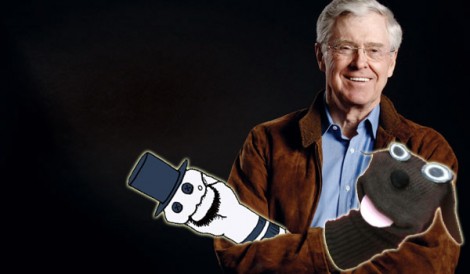 Yasha Levine recently wrote "
Koch whore
" trolls are employed to make blog & news site comments or Wikipedia edits consistent with Koch Industries agenda, Twitter and Facebook pages, they also produce.
Leonard Cohen - "
Everybody Knows
" - (Live in London, 2008)