Stephen Colbert can't handle Jimmy Fallon getting his own Ben & Jerry's ice cream flavor, but he's good with a spoon... And a tune.
Have a favorite flavor suggestion of your own? Use this do it yourself
carton template
and
submit your handiwork
to the Huffington Post...
Sadly, not everyone will be winning.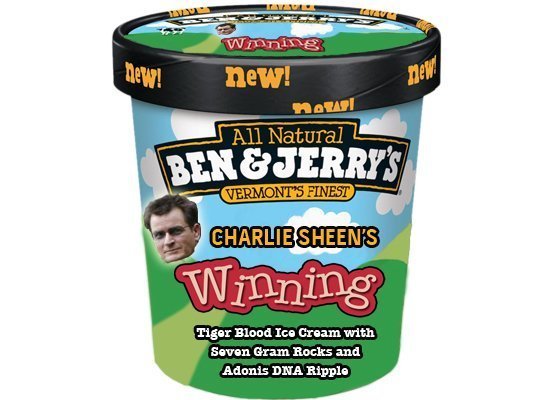 But What If Charlie Sheen Really Is?


Audio Embed: Dave Ross, KIRO-FM/Seattle, 3/4/11
Was 'Two and a Half Men' ever this compelling?
Rolling Stone's Toure, with guest host Matt Miller 3/4/11.
---
SNL's Bill Hader, Duh... Winning!