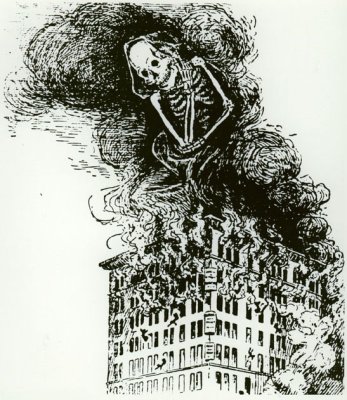 1911 editorial cartoon, artist unknown (Cornell University archives)
Around the beginning of the 20th century, fire was something that not only killed people, but it destroyed entire cities. San Francisco and Chicago were only the largest on a list of places nearly turned to ash.
A century ago, 3/25/1911,
New York City's Triangle Fire
stunned the U.S. The death of 146 people, mostly young immigrant women working in a high rise factory, led to outrage, which emboldened unions and changed labor laws. It also led to a profound change in how we work to prevent fires.